Dr Lorenzo Botto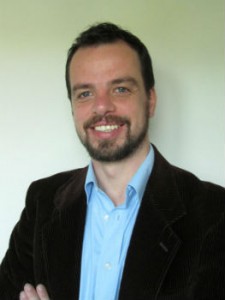 PhD
Lecturer in Simulation-Modelling in Engineering Systems
Research
Multiphase flows, Soft matter engineering, Surface tension phenomena
Biography / Research Interests
Education and experiences:
2009 Ph.D. in Fluid Mechanics, Johns Hopkins University. Advisor: A. Prosperetti
2006 M.Sc. in Mechanical Engineering, Johns Hopkins University
2003 Master in Applied Mathematics, U. of Milan - Bicocca
2002 Laurea in Industrial Engineering, U. of Udine
Research experiences at Imperial College, University of Pennsylvania, University of Twente, and ETH - Zurich.

Dr. Lorenzo Botto is a Lecturer in the School of Engineering and Materials Science at QM. He teaches modules/courses related to mathematical modelling of transport phenomena, such as "Computational Fluid Mechanics". He is truly passionate about educating people about fluid mechanics, a beautiful subject which however requires strong mathematical skills. If you want to learn about fluids and how they move, visitweb.mit.edu/hml/ncfmf.html where you will find several educational clips produced by the US National Science Foundation; they may be old, but are among the most informative ever filmed.

When he is not doing research, Lorenzo likes to read books, watch cartoons, and explore music avenues in London. He has played the trumpet for several years, and has been part of a Ska/Funk music group during college! He admits that he is kind of a geek.
Publications
2018
2017
2016
2015
2014
2013
2012
2011
2010
2006
2005
2003