An European Space Agency Education Project. 
In this page you can find everything about our team, our project, experiments, progresses and… why not …… about our funny moments together!
Let us get started!!!
The Team: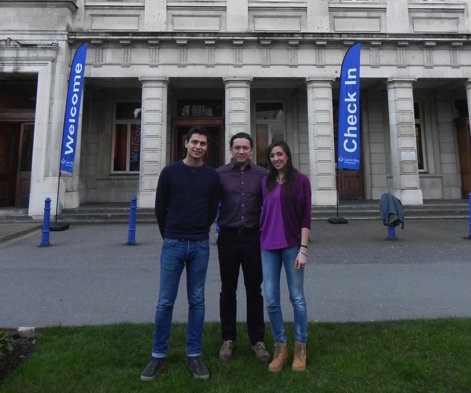 From left to right: James E.Garbagnati, J. Rafael Castrejon-Pita and Valentina Picardi. James and Valentina are Master students in Aerospace Engineering at Queen Mary, University of London in the United Kingdom.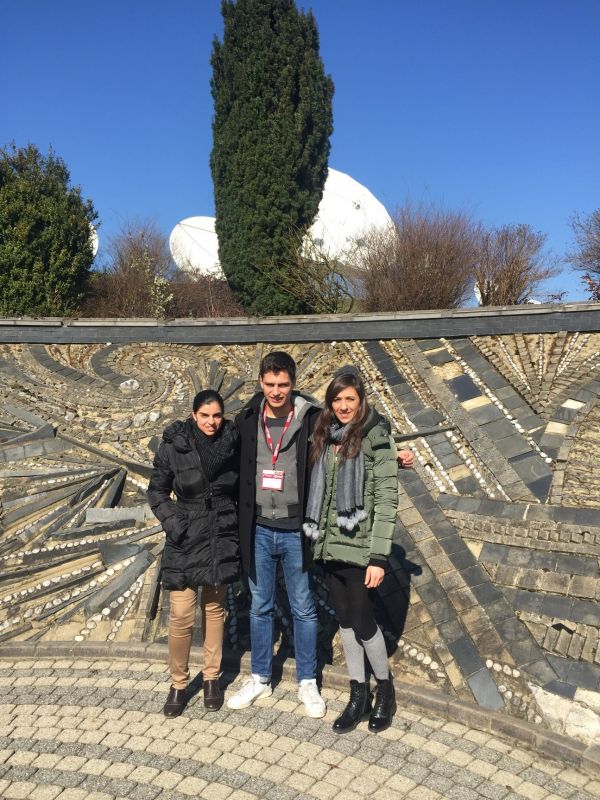 From left to right: Beatriz Munoz-Sanchez, James and Valentina. Beatriz (Bea) is a PhD student in Fluid Mechanics at the University of Seville, Spain.
Dr. J. Rafael Castrejòn Pita is the Lecturer in Applied Science in the School of Engineering and Material Science, of Queen Mary University of London and the endorsing academic of this project. 
Our team participated in the DROP YOUR THESIS programme in 2016.  The programme is organised every year and run by the European Space Agency (ESA).
Our passion for the physics and the dynamics of liquids drove us to propose a project devoted to the study of liquid break-up under microgravity conditions. Under the name of Breakteam we  developed an experimental setup and obtained experimental data during the 2016 Drop Your Thesis Campaign which took place in Bremen, Germany, in November 2016.
What is "DROP YOUR THESIS" ESA programme
Gravity plays a critical role in many natural phenomena and technological processes. Microgravity research can lead to an increased insight in many natural phenomena and contribute to a plethora of technological improvements.  The Drop Your Thesis (DYT) programme gives university students, from bachelor to PhD level, the opportunity to perform scientific or technological research in such microgravity conditions.
With the Drop Your Thesis programme, ESA provides university students with the chance to perform experimental research in facilities not usually accessible to students. The programme usually opens a call for proposals once a year in September and students, together with their endorsing professors, are encouraged to submit their proposals for experiments in the ZARM Drop Tower in Bremen. The experiment proposals may cover various disciplines and up to two teams are selected and asked to develop their experiment within 6 months. Experiments and teams are then granted access to the ZARM Drop Tower for two weeks resulting in 5 microgravity experiments. After the campaign is over, the results will need to be processed and documented.
DYT is a great opportunity for students to conduct experiments in microgravity conditions. Moreover, the research results can be published in papers and journals and can be presented at international conferences.
The Zarm Tower in Bremen, Germany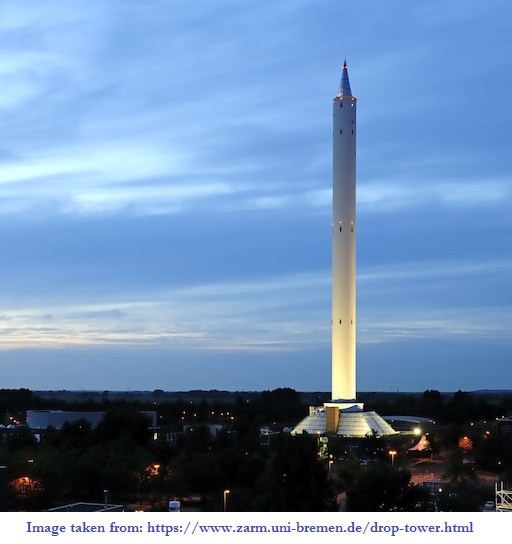 The gravity levels that are obtained in ZARM Drop tower experiments are as low as 10-6 g and last for about 5 to 10 seconds. This is the same level that is attained for experiments on the International Space Station, and is enough for a multitude of scientific research opportunities. As a direct result of the research conducted during previous DYT campaigns, students have presented their results in many theses, at international conferences and/or published papers in renowned scientific journals. 
The ZARM Drop Tower is 146 metres high. The experiment is integrated into a capsule and released from 120 meters height in a near vacuum providing approximately 4.74 seconds of microgravity.  At the end of the experiment the capsule is decelerated rapidly to 50g. This setup allows for a wide range of microgravity experiments to be performed in the Drop Tower.
About our project
The project experimentally studied the thinning and break-up of liquids containing particles, defined as colloids. These studies are important because they can model a variety of complex fluids found in practical applications. The objective was to design and build a portable experimental rig that can be carried into the Drop Capsule in the ZARM tower. 
The experimental setup consists of a liquid filament rig where high-speed imaging and image analysis was used to record the dynamics of the breakup process. The visualization rig was inspired by previous setups developed by Dr. Castrejon-Pita to study liquids under other conditions. The aim was to obtain images of the last moment prior liquid breakup.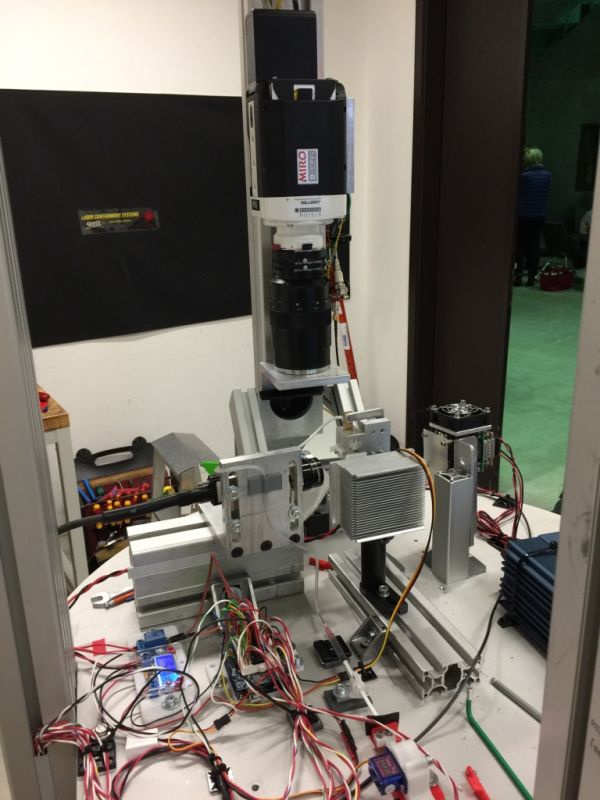 The experimental setup consists of a high-speed shadowgraph system operating with a light source (a lamp) and a programmable motor remotely operated. The motor produces the liquid filament to breakup and high-speed imaging is used to capture the dynamics of such filaments. Our setups aimed to perform experiments in microgravity to advance our understanding of drop formation in out-of-Earth conditions. These studies are of particular relevance to industry as many commercial fluids contain granular media. Gaining understanding of the break-up process and drop formation in microgravity could help on the design of drop generators and other liquid dispensing devices for space applications. 
ESA academy training week in Redu Centre, Belgium – March 2016
Directly from the quiet and vast Belgium lands, we are proud to introduce our readers to the ESA Accademy Training week, which we attended in Belgium on March 2016. An exciting, challenging and productive week spent at the ESA Redu Centre in the very South of the Belgium countryside. We have met brilliant people, learnt how to approach the entire project from the management point of view, how to organise and divide the work between us, we have broaden our perspective regarding the concept of design and broadly improved our communication skills.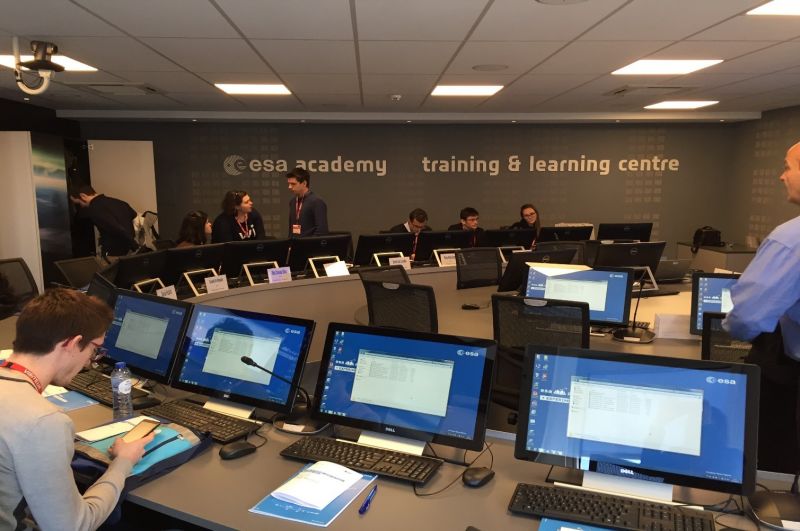 It was inspiring, innovative, original….and for few days we just had the feeling to belong there, to "have a proper job" at the ESA Redu Centre!! It was amazing!! Have a go through our pictures!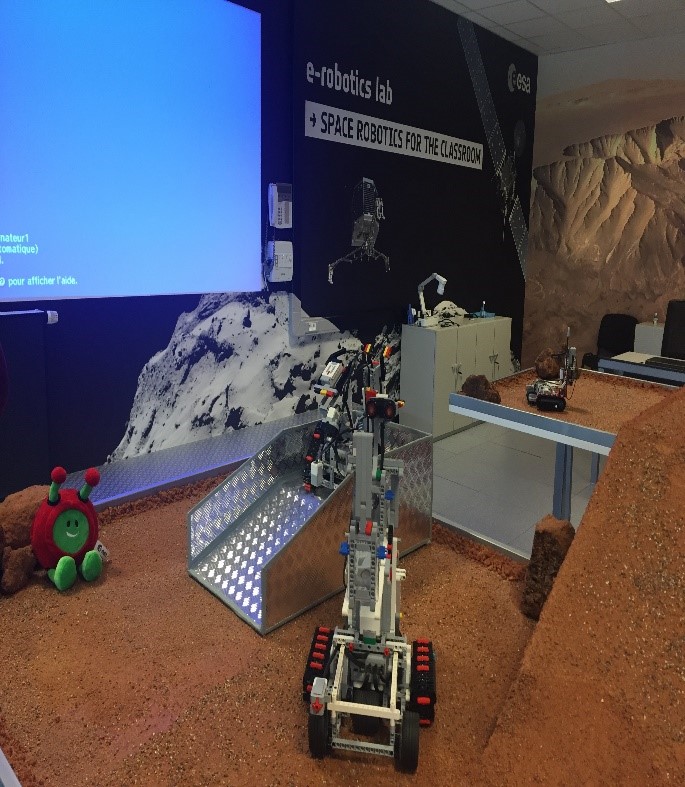 The amazing (…and funny) visit to the Redu's Space Centre…..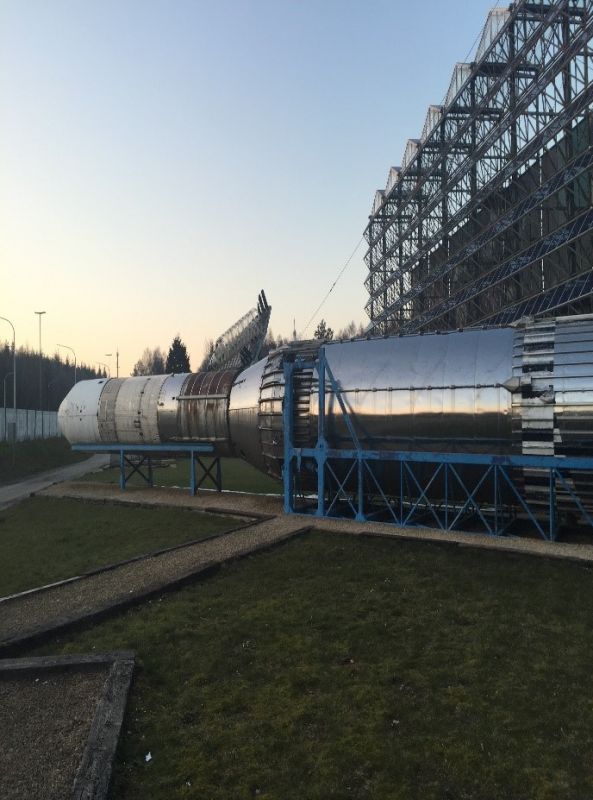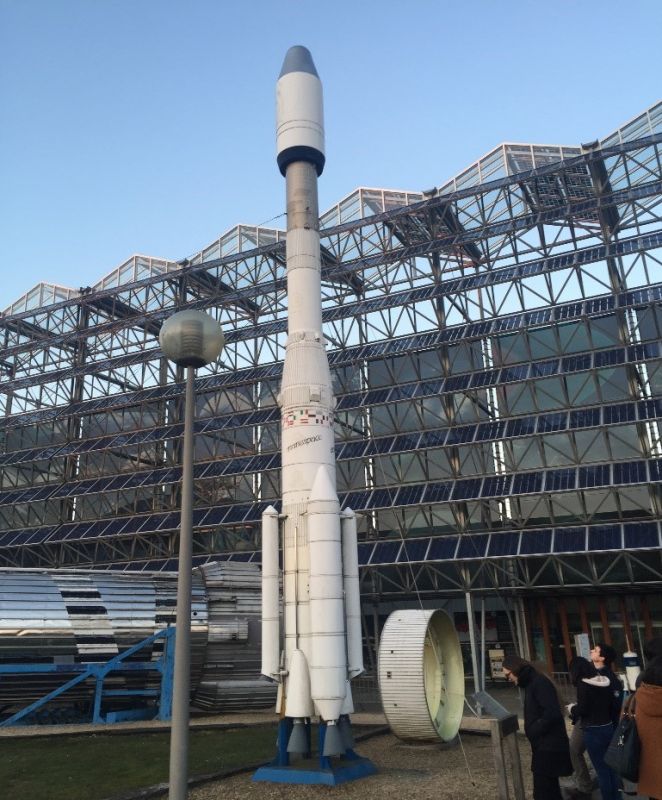 And finally….a quick stop to Brussel on the way back home!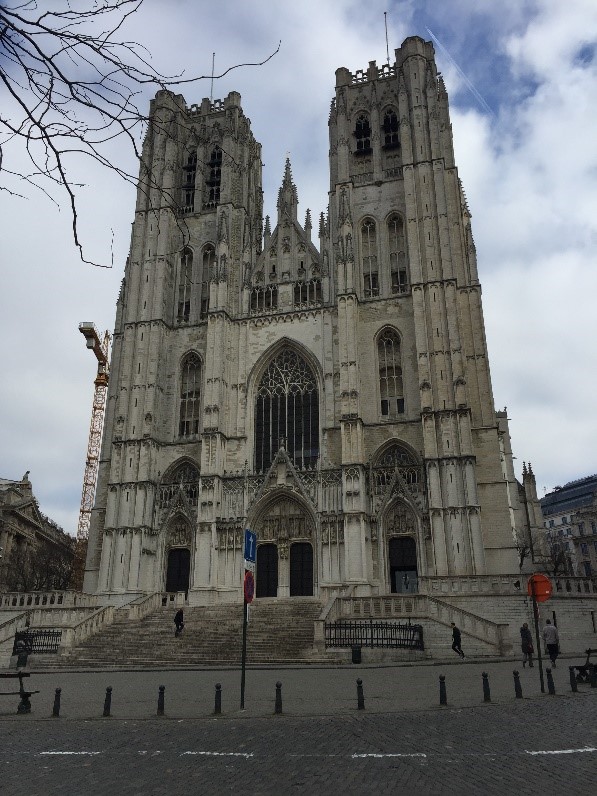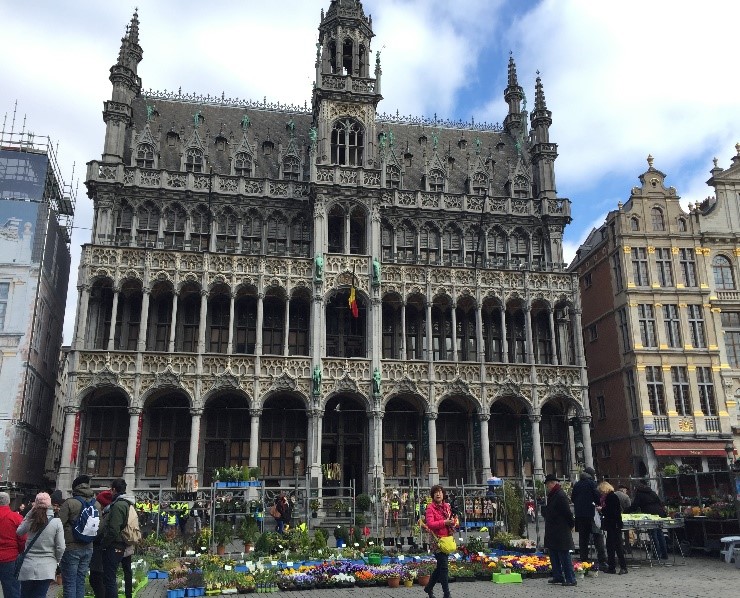 Endurance  testing of our setups!
The European Space Agency asked us to carry out endurance tests as to demonstrate that our setups are sturdy enough to survive consecutive the drops in the ZARM facilities. We designed a simple test where the setups were mounted in an aluminium platform and then drop from a vertical distance of 1 m. The plate then landed on a box full of packing material (packing peanuts).  Some of our tests are shown in the following videos, it was fun!
Our project is only possible thanks to the support of the following sponsors: